THE COMMUNITY REDISCOVERS TRACES AND ADAPTATION CAPACITIES TO WATER
Why are there bulkheads in front of the ancient entrances of courtyards and palaces?
What is their purpuse and what are they for? Why are there narrow streets covered with moss? Why were the terraces built right there? If they are still needed, how to make new ones, and how to maintain them? What role do these landscape elements play in emergency situations? How we can study it 'in times of peace'?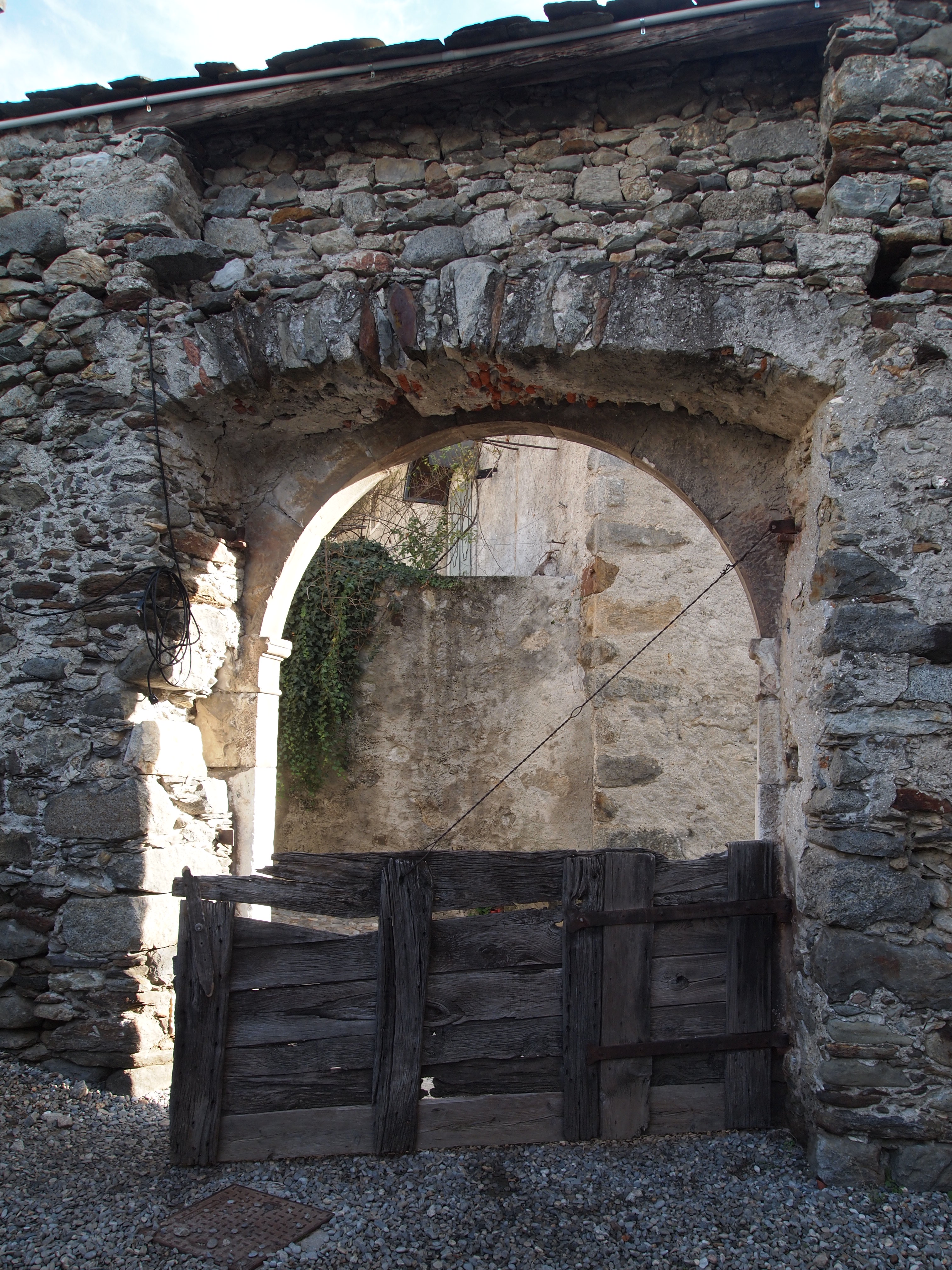 The village was built in medieval times near watercourses, concentrating the religious and political life of the community in the very center of the 'protected' settlement, and decentralizing the production sector outside the village (the regulations forbade manufacturing inside), and near the stream, whose hydraulic power can be exploited. Since the Middle Ages, woodworking has been concentrated in this area, because of the connection with the artisan workshops of woodworkers and coopers complementary to grape processing; here you'll find also the processing of the wool and hemp, beaten by water fulling mills, the dyeworks using water to dye fabrics with dyeing plants and also mills and mauls.
The village of Chiuro has settled near a slope, partly wooded and partly terraced, at the end of the Val Fontana (on the large Fiorenza conoid); the slope is very steep and contributes, as evidenced by the toponym, to discharge water downstream and not only, causing runoff, sediment transport and erosion, especially during relevant storm events…
The map of the Butigiana stream